Are you searching for a skilled and reliable Financial Adviser in London? Look no further than Lazenby's. Our experienced team is committed to helping you take charge of your finances and save money while building a strong foundation for a secure financial future.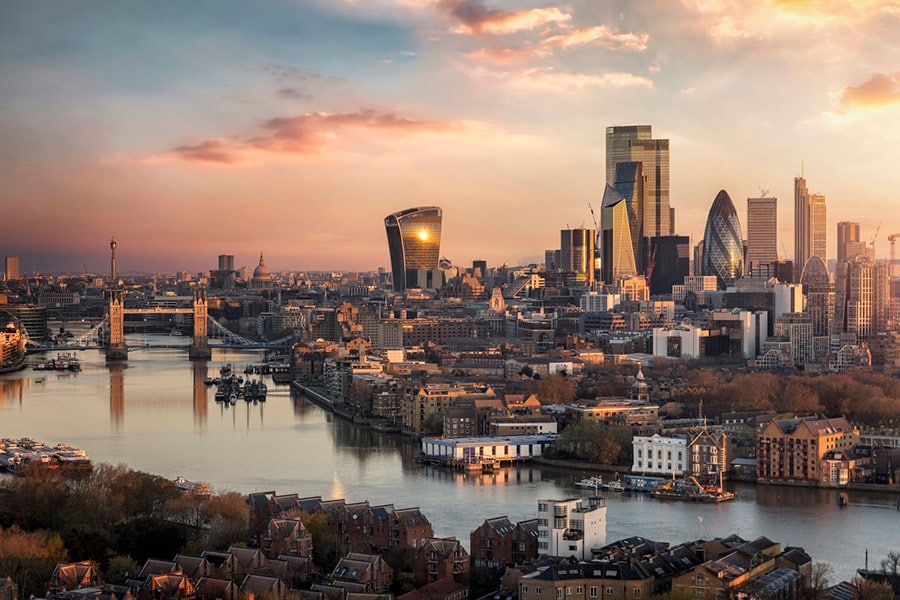 London Independent Financial Adviser
As independent, whole-of-market advisers, we have the expertise and integrity to earn our clients' trust. We work hard to protect all of your assets, no matter what your level of wealth. Our diverse customer base in London includes both high-net-worth individuals and clients with more modest assets. Regardless of your individual circumstances, we will create a customised plan that suits your needs.
Whether you're looking for;
We are dedicated to helping you achieve your financial goals, whatever they may be.
As independent financial advisers, we don't represent any specific product, provider, or organisation. This allows us to offer impartial advice on financial products best suited to your specific needs. With Lazenby's, you can trust that you will receive expert, unbiased guidance to help you make informed decisions about your finances.
Who are Lazenby's Financial Services?
Experienced, Qualified, Friendly
Lazenby's Financial Services is a family-run business led by Alan and Dee Lazenby. With over 25 years of experience as an Independent Financial Adviser, Alan has advised numerous high-net-worth clients on complex financial matters, including offshore investment income, growth plans, and schemes to mitigate inheritance tax.

At Lazenby's, we pride ourselves on delivering a straightforward approach to financial planning. Our team offers honest, independent advice that our clients can trust in a complex and ever-changing market.
Kieron McGeever talks about Lazenby's Financial Services
Why Choose Lazenby's for Financial Services in London?
Our independent investment proposition is completely bespoke, ensuring that our recommendations are tailored to your specific needs and goals.
At Lazenby's, we believe that our clients deserve impartial, independent advice that they can trust. Our goal is to help you achieve financial security and peace of mind, no matter what stage of life you're in. 
Our no-obligation initial meeting is completely free. We conduct this meeting through a conference call at a time most convenient to you.  This meeting will aim to establish a rapport between us and explore potential avenues where we can assist you. It's also an opportunity for you to determine whether our services align with your needs. During this meeting, we will provide a clear explanation of our work process, the services we offer, and our pricing structure. 
At Lazenby's, we understand that every individual or business is unique, and therefore requires a personalised approach to financial planning. Our financial planning process is designed to ensure that we provide you with a bespoke financial plan that meets your specific needs and goals.
What Our Clients Say About Us
We take pride in the kind testimonials and recommendations we receive from our clients, some of whom have been with us for many years. The videos below feature some of our satisfied customers who share their personal insights about dealing with Lazenby's.
Alan has provided me with insightful and sound advice on a variety of products for many years. I trust his judgements and recommendations which take account of my personal situation and attitude to risk. I have been very satisfied with the performance of my investments and I'm therefore very happy for him to keep managing my portfolio on my behalf.Thanks Alan for the journey so far and also for your efforts going forward.
We have known Alan for some years, and have found his attitude to financial affairs to be one of true professionalism. In that time, we have been more than happy for him to handle our investments. He seems to have an extraordinarily wide knowledge of world affairs and how they might impact on the small investor. As a result he is able to give reasoned investment advice for his clients, and takes great pains to advise us properly, based on our needs, desires and knowledge. He is a caring and thoughtful person, who is very easy to get on with, and we trust him with implicitly with our investments. We feel very comfortable welcoming him into our home or by telephone to give us advice.
The value of pensions and investments and the income they produce can fall as well as rise. You may get back less than you invested.