Harrogate Financial Adviser
Financial Adviser Harrogate
If you are looking for an established and experienced financial adviser in Harrogate, you can depend on Lazenby's to help you take control of your finances and save money. 
Our aim is to help you build a secure future from a well-laid foundation.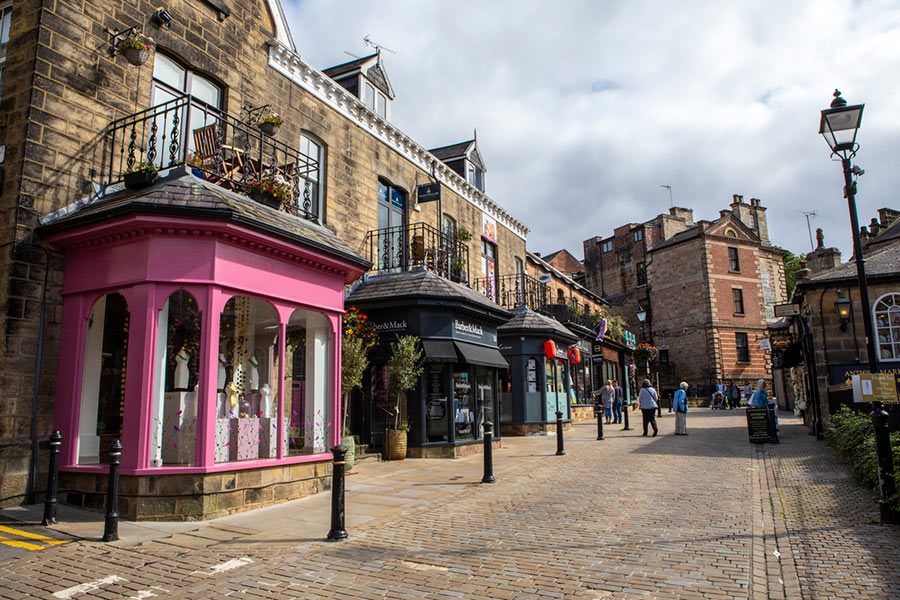 Harrogate Independent Financial Adviser
Lazenby's are independent, whole-of-market advisers. Our clients trust us to be realistic about their goals and work hard to protect all their assets, no matter how large or small. 
We serve a diverse customer base in Harrogate, from high net worth individuals to clients with more modest assets. Whatever your needs, we will individually tailor the best plan for your circumstances
Whether you're looking for;
Lazenby's will help you on your financial journey and ensure your financial goals are met.
We don't act on behalf of any particular product, provider or other body, This means we are well placed to offer impartial advice on financial products best suited to the particular needs of our Harrogate clients.  
Who are Lazenby's Financial Services?
Experienced, Qualified, Friendly
Lazenby's is a tight-knit family business with owners and directors Alan and Dee Lazenby at the helm. 
Personable and genuine, Alan is a highly experienced IFA with more than 25 years' experience under his belt. He has advised many high net worth clients with very complex needs, from offshore investment income and growth plans to using Alternate Investment Markets schemes for mitigating Inheritance tax.
In an ever changing, complex market, the team at Lazenby's pride themselves on delivering a simple approach to financial planning. We offer honest, independent advice our clients can trust. 
Kieron McGeever of Harrogate talks about Lazenby's Financial Services
Why Choose Lazenby's for Financial Services in Harrogate?
Lazenby's are unrestricted IFAs. This means that we can safeguard your financial future by  offering a completely independent investment proposition, best suited to your personal needs
With absolutely no obligation on your part, this first meeting will help us get to know each other and enable us to scope out some ways we may be able to help you. This will also give you the freedom to  decide whether we can provide you with a service you will value. We will clearly explain how we work, the services we offer and how we charge for our work. This meeting is completed at our expense.
Many of our Harrogate clients find it more convenient for  us to visit them at home, but if you would prefer to visit our business premises  in West Park, Leeds, the choice is yours. 
What Our Clients Say About Us
Looking for a Financial adviser you can trust can seem bewildering with so many to choose from. We are very proud of the kind testimonials and recommendations we receive from our clients, some of whom have been with us for many years.  Below you will find a small selection of testimonials from valued clients. To meet more of our customers and hear their personal insights about dealing with Lazenby's, visit our testimonial section.
Alan has a rare understanding of how the world works and how money affects events and vice versa. My intuition led me to him, after I realised my last IFA's grasp of finances wasn't to be trusted in the present climate. Alan explains matters clearly and responds quickly to concerns - he is very generous with his time and knowledge. His investment advice paid for itself within a month of shifting investments through Lazenby's - we know investments can go up or down, but this was a complete turnaround for me. He should have his own show, but in the meantime, if you're looking for an IFA, look no further!
We have known Alan for some years, and have found his attitude to financial affairs to be one of true professionalism. In that time, we have been more than happy for him to handle our investments. He seems to have an extraordinarily wide knowledge of world affairs and how they might impact on the small investor. As a result he is able to give reasoned investment advice for his clients, and takes great pains to advise us properly, based on our needs, desires and knowledge. He is a caring and thoughtful person, who is very easy to get on with, and we trust him with implicitly with our investments. We feel very comfortable welcoming him into our home or by telephone to give us advice.